ARIS DEFENDER 3000
Just now there are
1
people looking here.
Add to list (wish/quote request)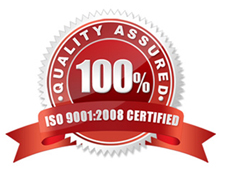 Product details
Brand: Sound Metrics
ARIS DEFENDER 3000
Identification Frequency: 3.0 MHz
Detection Frequency: 1.8 MHz
Depth Rating: 100 m
Easily capture quality, near-video-like images with the ARIS Defender 3000! With simple, one-handed operation, the Defender operates easily in turbid water.
The Defender allows topside personnel to see what the diver sees in real time with the Supervisory Kit! Furthermore, the tools in this kit easily convert this innovative sonar into a fully functional ARIS Explorer 3000! Existing customers can also opt to upgrade the Explorer to a Defender. This revolutionary feature combines two dependable sonars in one for the ultimate adaptibility.
Specifications
ARIS Defender 3000 Specifications
Detection Mode
Operating Frequency1.8 MHz
Beamwidth (two-way)0.3° H by 15° V
Source Level (average)~200-206 dB re 1 μPa at 1 m (TBD)
Nominal Effective Range15m


Identification Mode
Operating Frequency3.0 MHz
Beamwidth (two-way) 0.2° H by 15° V
Source Level (average) ~200-206 dB re 1 μPa at 1 m (TBD)
Nominal Effective Range 5m


Both Modes
Number of beams 128 or 64
Beam Spacing 0.25° nominal
Horizontal Field-of-View 30°
Max frame rate (128 beams) 4-15 frames/sec (8-15 frames/sec w/64 beams)
Minimum Range Start 0.7m
Downrange Resolution 3mm to 10cm
Transmit Pulse Length 4μs to 24μs
Remote Focus 0.7m to max range
Power Consumption 20 Watts typical
Weight in Air 11 kg (24 lb)
Weight in Water Neutral
Dimensions 43cm x 24cm x 21.5cm
Depth rating 100m
Data Comm Link 100BaseT HomePlug
Maximum cable length (HomePlug) 150 m (500 feet)

Minimum PC Requirements:
Windows 7 SP1 or higher operating system
PC Interface: 100BaseT Wired Ethernet

Recommended PC Configuration:
DirectX compatible graphics
Multi-core CPU
8 GB RAM
512 MB video RAM
64 GB available hard disk space

Resources