Automatic Safety Lock Coupler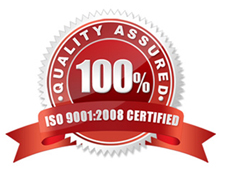 Product details
Brand: Apollo
This Coupler for using breath line makes possible to obtain both excellent air-flow characteristics and safer automatic lock to prevent to come off carelessly.
When the Coupler is inserted, outer ring with female side rotates by spring during it is forwarded. Therefore, to disengage Male Coupler is required tow actions, firstly rotating ring then moving it backwards.
By using 9/16" screw for connecting with 3/8" ordinary port and Regulator for 2nd stage, it effects to prevent deflection of the hose.
It is a perfect Coupler to engage 2nd stage for both full face mask and helmet with Hookah harness.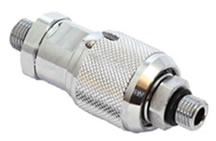 Coupler (female) + Coupler (male)
3/8" screw-type
Coupler male side: 3/8" screw
Coupler female side: 3/8" screw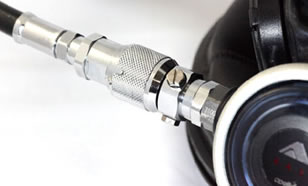 Coupler male side: 9/16" Screw for 2nd stage in use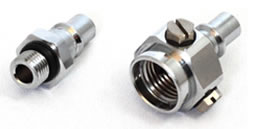 Coupler (male)
Right: 9/16" 2nd stage regulator screw-type (w/M5 screw port for service air at side)
Left: 3/8" screw-type

2nd stage mounting / dismounting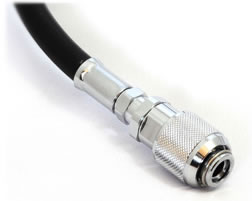 Coupler (female) + Exclusive LP hose or Damper hose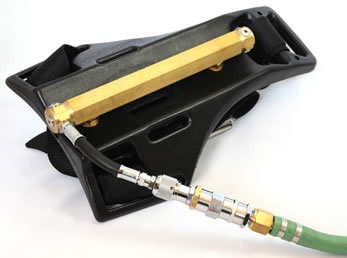 Usage exaple
From left Harness - Damper hose - Automatic Safety Lock Coupler - Check valve for Hookah - Hookah hose
Specifications
SPEC
Total length: 51mm
Outer diameter: 26mm
Weight: 106g
Material: Brass + Nickel Nickel chrome coating
Screw Coupler (female): 3/8" - 24UNF male (Attachment for connecting with check valve etc, sold separately) (Exclusive LP hose sold separately)
Coupler (male): 3/8" - 24UNF male or 9/16" - 18UNF female (W/M5 service port for air)
Air used: below 1MPa
Gas used: Air (also Nitrox_EAN w/oxygen pressure less than 40%)
Female side closed when Coupler being disconnected
Rotatable when Coupler being connected (possible to prevent a deflection of the hose)
Patent pending