COBRA Marine Boarding Ladder
Just now there are
2
people looking here.
Add to list (wish/quote request)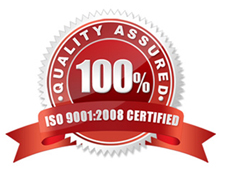 Product details
Brand: Apollo
The Apollo COBRA SQR Titanium Tactical Ladder / Pole offers easy covert access to vessels, rigs, decks, floors and buildings and is especially effective for use from RIBs. The COBRA SQR Tactical Ladder is also swimmable underwater.
The Apollo COBRA Tactical Ladder has implemented a unique coupling design called the SQR (Secure Quick Release) self locking mechanism that allows the user to connect and disconnect the ladder sections with absolute ease. Whether you are in dark or have no visibility underwater the SQR locking mechanism is simple to use.
The main features of the COBRA SQR Tactical Ladder climbing pole are:
A Modular Design
Long Reach: any number of sections can be joined together
Built from water tight superlight Titanium pipe (neutral weight in water)
4 light Titanium steps for each section, equipped with hand protection hilts for safe climbing and descent
SQR (Secure Quick Release) self locking mechanism
Colour is battleship grey to blend well with both the ocean and the hull of a ship
Quiet Operation (Rollers and Optional rubber coated hooks)
Structural Titanium Hook
High Load Capacity of up to 1000kgs
Protective Hand Grips/Steps
Carries 4 – 6 Operators Simultaneously
Corrosion Resistant materials
Non-Magnetic (all Titanium)
Stable and Secure Deployment
NSN NUMBER

DESCRIPTION
Boarding Ladders

SIZE / TYPE

WEIGHT

5540-66-158-4925

Ladder 1.5M interlocking
Sections 1.5 Meter

Titanium

2.3 Kilograms

4030-66-159-4581

Hook Small

Structural Titanium

2.4 Kilograms

4030-66-159-4582

Hook Medium

Structural Titanium

1.24 Kilograms

4030-66-158-4926

Hook Large

Structural Titanium

2.4 Kilograms

4030-66-159-4583

Hook Large Light

Structural Titanium

1.8 Kilograms

5340-66-158-4927

End Cap without rungs

Titanium

0.49 Kilogram

8105-66-158-4929

Ladder Bag

Heavy Duty Fabric

1.9 Kilograms

8145-66-158-4928

Storage Box

2200cm x 550cm x 450cm

35 Kilograms

4030-66-159-4584

Flexi-Hook Medium Tritium Lights and Rollers

Structural Titanium

1.48 Kilograms

4030-66-159-4585

Flexi-Hook Large Tritium Lights and Rollers

Structural Titanium

1.82 Kilograms

Resources