E-Hub Propellor Assembly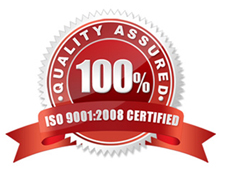 Product details
Brand: Apollo
E-Hub Propellor Assembly
The E-Hub was developed, to reduce routine maintenance and to allow additional power to be transferred to the propeller hub by reducing the drive shaft weight as well as reducing drag from standard bearings.
The hub has no user serviceable parts, it is built to last provided it does not sustain physical damage or lateral forces such as equipment fouling the rotation.
If water is found in the hub then flush with fresh water only and dry, this is one of the benefits of ceramic bearings.
The hub should be internally inspected each dive and vacuum tested at least yearly.
Specifications
E-Hub
The E-Hub (Enhanced Hub) is an after-market addition to your AV2 or AVX DPV built by Apollo Japan.

The E-Hub is comprised of the original designed components as well as additional components, designed primarily to ease maintenance costs.

The assembly of the E-Hub follows the guidelines of OEM.

The drive shaft has been re-designed to ensure it is stronger and lighter than the original shaft as well as enabling reduced component within the Hub.

Tests on this Hub at assembly have been conducted at greater than OEM requirements.

Further notes to be aware of:
1 Water ingress of approximately 1 teaspoon are acceptable during a dive. There are NO components within the hub that will allow corrosion. If any water does ingress the Hub then wash out hub with fresh water and also wash the base drive shaft area with fresh water. Allow to dry thoroughly before re-seating hub.

2 Manual test method when seating the hub: When manually mounting the hub onto the base of the DPV, feel carefully to ensure you press inward as there is some backward response force from both the "O" rings compressing and the air within the hub as they become slightly pressurised. If there is an abnormality within the hub mount, then the air will escape the hub. No pressure will build up and by listening carefully as you press the hub, you may be able to hear the noise of escaping air. Ensure hub rotates smoothly and does not foul any other item or structure.

3 Parts to maintain on a yearly basis and to be completed by a trained technician:
11 SP98111 3993600000 0513-23 SEAL FA FAJ1 10X25X7 - E-Hub
12 SP98412 3993592022 O-RING ARP-022/HS75 - E-Hub
9 SP98212 3993000239 PROPELLER AXIS O-RING (LARGE) - DPV Main body
10 SP98213 3993000236 PROPELLER AXIS O-RING (SMALL) - DPV Main body

4 Vacuum testing should be completed yearly when seals are replaced.

5 Ceramic bearings are more fragile than general metal bearings and as such it is important that the E-Hub is not dropped or placed under any duress in any way other than in normal use. Failure of bearings will result, if this is not the case.

6 There are NO user serviceable components within the E-Hub, do not alter the components within the hub as this voids all contract between parties.

7 A vacuum test arrangement can be supplied at cost on request.

8 For blade replacement follow OEM guidelines.

Thank you for your purchase.