Handlebar Seatpost Mount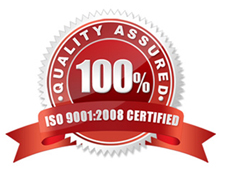 Product details
Brand: OTS
By purchasing the Guardian Rail System with Universal Slide, this Go Pro Handlebar mount, and the Go Pro Helmet Front Mount you can easily mount a Go Pro camera to your Guardian FFM!
Attach your GoPro camera to handlebars, seatposts, ski poles and more. Fits 0.75″ to 1.4″ (1.9cm – 3.5cm) diameter tubes. You can also clamp to chainstays, small roll bars, bolt-heads, windsurfing and kitesurfing control bars, or even use to create a handheld boom – any pole that is in the size range above.
Comes with pivoting orientation arms allowing for 3-way adjustability, ensuring you can get the angle you want.
Compatible with ALL HD HERO Original + HD HERO2 Professional Cameras
What's Included:
1 Bicycle Handlebar / Seatpost Clamp
1 Three-way Adjustable Pivot Arm
Warranty: 1 Year
Construction: polycarbonate
Hardware: stainless steel nuts and bolts
Clamp Diameter: 0.75″ to 1.4″ (1.9cm – 3.5cm)