Incursion BCD
Just now there are
2
people looking here.
sku: BC04011
Add to list (wish/quote request)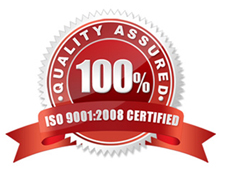 Product details
Brand: Apollo
PRODUCT OVERVIEW
Geared for Adventure- Built tough but with comfort in mind
Cruise through the water with ease, air bladder tucked neatly behind you, with nothing but your contoured harness and integrated weight system up front. Being comfortable and uncluttered, with easy buoyancy control are essential elements that determine a safe and pleasant diving experience.
The Incursion incorporates a revolutionary new fabric we call Searamic This is used in high wear areas and has extraordinary wear properties... 5 times the cut resistance of heavy Aramids / Nylons... up to 15 times more abrasion resistant... extremely resistant to sharps and blunt puncturing.
Aramids are a family of nylons which include Kevlar & Nomex.
Specifications
PRODUCT FEATURES
| | |
| --- | --- |
| BCD Type Recreational - Technical | Rear Inflation Bladder |
| Air Cell Material | Single & Double Sided (TPU) Technical Polyurethane (Slick Rear panel) |
| Shoulder Panel Material | Searamic |
| Pocket Panel Material | Searamic |
| Reflective Piping | Yes |
| Rolled Neoprene Neck Collar | Yes |
| Main Pockets / Closure | YKK Zippers |
| Max Dumpable Integrated Weight | 10Kg |
| Max Non-Dumpable Rear Weight Pockets | 4Kg |
| Padded Backpack | Yes |
| Lumbar Support | Yes |
| Carrying Handle | Yes |
| Molded Tank Cradle / Anti-Slip Pad | Yes |
| Stainless Steel D-rings | 5 |
| Plastic D-rings | 2 |
| Sternum Strap | Yes |
| Depth Compensating Cummerbund | Yes |
| Three way Air Dumps | Yes |
| Integrated Retractor Mounts | Yes |
| Twin Cylinder Compatible | Yes |
| Air 3 Alternate Inflator | Optional |
| Unisex & Ladies Sizes | Yes |
| Limited Lifetime Warranty | Yes |
| Bladder Warranty | 2 Years |
Lift Capacity

Std or Unisex Fit

Weight Capacity
SQR (Secure Quick Release) &
Rear Trim Weight Pockets

XS

10.45Kg

2 X 4Kg SQR – 2 x 2Kg Trim

SM

10.45Kg

2 X 4Kg SQR – 2 x 2Kg Trim

MD

12.7Kg

2 X 4.5Kg SQR – 2 x 2Kg Trim

LG

16.8Kg

2 X 4.5Kg SQR – 2 x 2Kg Trim

XL

19.1Kg

2 X 4.5Kg SQR – 2 x 2Kg Trim

XXL

19.1Kg

2 X 4.5Kg SQR – 2 x 2Kg Trim



Slim Or Ladies Fit



XS

10.45Kg

2 X 4Kg SQR – 2 x 2Kg Trim

S

10.45Kg

2 X 4Kg SQR – 2 x 2Kg Trim

M

12.7Kg

2 X 4Kg SQR – 2 x 2Kg Trim

Resources