Magnacom® MAG-1003PS 2-Ch. 70W Portable Surface Unit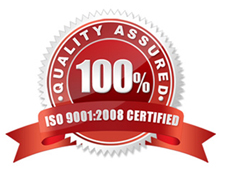 Product details
Brand: OTS
High Power MAG Portable Surface Station, 70 watts. Includes battery, charger, headset and transducer.
A through-water unit only, the Magnacom® MAG-1003PS is a variation of our Magnacom® MAG-1003D but is designed for surface use. It features dual channels and an output power (PEP) of 70 watts. In ideal conditions, it has a range of 6000m.
The Magnacom® MAG-1003PS comes standard with a THB-MAG Deluxe Headset w/boom microphone, rechargeable NiMH batteries, and a charger.
Options and Accessories:
RB-14 Rechargeable Battery Pack (std)
RC-14i Universal Battery Charger
RCS-3U-HIU Universal Smart Battery Charger
RC-SW-6/UK Smart Battery Charging Station
Specifications
Specifications
Typical Range

Channel A: 6,000m in calm sea, 1,000m in sea state 6. Channel B: 1,000m in calm sea: 100m in sea state 6. Note: Environmental variability such as that caused by biological noise and interference, thermoclines, etc., can reduce range.

Audio Frequency Response

300 to 4,000 Hz

Acoustic Output Power

70 watts PEP (peak envelope power)(channel A)

Receiver Sensitivity

-110 dBv

Automatic Gain Control

120 dB dynamic range

Transmitter Activation

Voice-operated transmitter (VOX) or manual activation (Push-to-Talk - PTT)

Battery Life

Assuming 10% duty cycle: 4 hours on high power channel A or 8 hours on low power B

Battery Type

RB-14 NiMH battery pack: 12V at 2 amp-hour

Low Battery Indicator

Blinking RED LED located on upper housing and beep in earphone

Transducer

Piezoelectric type

Headset

THB-MAG Included; Ceramic type (compatible with most ffm)

Operating Temperature

0°C to +60°C (32°F to + 140°F)

Storage Temperature

-10°C to +60°C (14°F to + 140°F)

Connector Type

Hi-USE®

Housing

Injection-molded, high-impact, glass-filled Nylon plastic

Standard Frequencies

Channel A: 28.5 kHz lower sideband (LSB)
Channel B: 32.768 kHz upper sideband (USB)

Housing Dimensions

H: 8.5", W: 4.50", D: 2.25"