Military Drysuit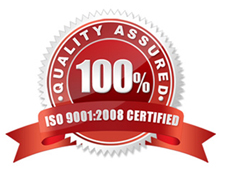 Product details
Brand: Apollo
Military Drysuit - Swimmers Non Magnetic
The amphibious lightweight Military Drysuit areas of operation:
- Amphibious Operations
- Parachute Operations
- Fast Roping
AAS LIGHTWEIGHT Swimmers Military Drysuit (Amphibious Assault Suit) specifications:
- Lightweight and flexible.
- Breathable material.
- Submersible to 10 metres.
- Tough and durable waterproof material.
- Reinforced Knee, Elbow and rear pads.
- YKK Watertight Zipper.
- Customized multi-fit design - Five sizes cater for most body sizes.
- Customized neck and wrist seals - Replaceable.
- Standard puncture repair kits with instructions.
Customised amphibious lightweight drysuits are available: colours, sizes, pockets and pouches.
NSN NUMBER

DESCRIPTION
Tactical Drysuits

SIZE

COLOR

8415-98-206-2730

Apollo AAS Tactical Dry Suit

Small

Black

8415-98-206-2740

Apollo AAS Tactical Dry Suit

Medium

Black

8415-98-206-2893

Apollo AAS Tactical Dry Suit

Large

Black

8415-98-206-2741

Apollo AAS Tactical Dry Suit

Extra Large

Black

8415-98-207-6365

Apollo AAS Tactical Dry Suit

XX Large

Black

8040-98-206-2742

Apollo AAS Tactical Drysuit Repair Kit

-

Black