SB Commando Mark VI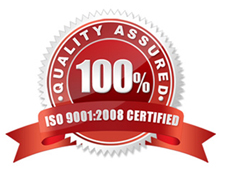 Product details
Brand: Nautiraid
SB Commando Mark VI
The SB Commando MK VI kayak developed by Nautiraid is a two seater folding kayak. The frame is composed of two main pre-assembled sections and a limited number of individual pieces to complete the assembly.
It reflects the constant developments and improvements made in Nautiraid military kayaks that have been used for decades in the French Navy and the French Army. This development is regularly enhanced by feedback given by users of Nautiraid SB Commando folding kayaks in the French special forces and other navies or armies on several continents.
Specifications
CHARACTERISTICS
Frame: Ash wood and birch plywood, covered with 4 coats of varnish.
Shell: Manufactured from black hypalon-coated polyester fabric for the back and sides and a black anti-glare material for the deck.
Colours: Black
NATO STOCK NUMBER: 1940-14-536-5601
Assembled dimensions (Length): 5.4m
Max. width (inflated 'stabilairs'): 0.90m
Width (inflated 'stabilairs'): 0.74m
Basic weight: 40kg
Weight with equipment: 55kg
Load capacity of the kayak: Approx. 350kg
EQUIPMENT
Mooring line, carrier, compass mounting, rudder, 3 pairs of paddles, 2 transportation and storage bags, 1 spraydeck with 2 skirts.
Frame: 145 x 40 x 30 cm
Shell: 90 x 50 x 40 cm