T50 - Medium Class, MANTAS T-SERIES VESSELS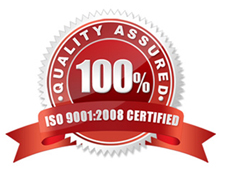 Product details
Brand: MANTAS
Model: Medium Class Vessels
T50 - Medium Class (15m)2
Class Medium
MANTAS classes can be optionally manned
Specifications
Length: 15 m (50 ft)
Width: 3.7 m (12 ft)
Height: 1.52 m (60 in)
Draft: 0.59 m (22 in)
Craft Weight (maximum vessel weight - includes 1 set of batteries): 5897 kg (13000 lbs)
Max Payload(maximum payload weight may be exceed but at significant performance degradation): 4536 kg (10000 lbs)
Burst Speed: 80 kts
Cruise Speed: 35-60 kts
Cruising Range: 1000-700 nm
Ocean Capable: SS5+
Performance Characteristics
Propulsion: Diesel or Twin Screw Hybrid Electric Diesel
Station Keeping (hrs.): 168
Performance Characteristics Burst and cruise speeds can be higher with an intercept system configuration
@ Maximum Above-surface payload: speed (kts) 80
@ Maximum Below-surface payload: speed (kts) 80
Cruise Data Burst and cruise speeds can be higher with an intercept system configuration
@ Maximum Above-surface payload: speed (kts) 35-60 / range (nm) 1000-700 (Available with optional solar and battery shipset options to extend range)
@ Maximum Below-surface payload: speed (kts) 35-60 / range (nm) 1000-700 (Available with optional solar and battery shipset options to extend range)
Ocean Capable
SS5+
Customer Availability
Upon order w/lead time to finalize design and build
Sensor/Comms Configuration
Cameras
FLIR E70354 M232 Thermal Camera
SeaFLIR 230 Multi-Spectral Camera
SeaFLIR 280 Multi-Spectral Camera
Sonar/LIDAR/Radar
Norbit STX Multibeam Echosounder
Teledyne T20 Multibeam Echo sounder
Teledyne Blueview Multibeam Sonar
Odom Echotrac E20 single beam sonar
Klein Marine AUV/UUV System 3500 V2 Side Scan Sonar
NORBIT iLiDAR LASER
FURANO DRS4W Radar
Environmental
AIRMAR WX Ultrasonic Weather Station
Teledyne RDI Citadel CTD-NH Sensor (Water Temp/Depth)
Teledyne RDI Pioneer 300kHz Phased Array DVL with ADCP module (current profile)
SeaView SVS-603 Wave Sensor (wave characteristics)
Tuner C3 Submersible Fluorometer
CTG Multi-parameter Flurometer
ELECTRONIC WARFARE (EW)
WBT-3000 record/playback from 50 MHz to 6GHz
Navigation
(CAS) Quanergy 360 3D Lidar M8-1 Sensor
Benthos ATMS 903 Modem (Acoustic modem)
Xsens Mti 7 INS
Furuno FA50 Class B AIS Transponder
Communications
Sierra Wireless AirLink Raven RV50
Silvus SC4480
Persistent Systems MPU5
Kongsberg MBR 144
Kongsberg MBR 179
Benthos ATMS 903 Modem (Acoustic modem)
Freewave MM2 Series 900 MHz LOS Radio
NAL 9603 IRIDIUM SATCOM Radio (SBD)
Microhard LD WiFi
WHY MANTAS?
Mantas, Unmanned Surface and Hybrid Vessels
Maritime Tactical Systems, Inc. (MARTAC™)
has patented a unique class of MANTAS™ next generation unmanned vessels. Our unmanned surface and hybrid vessels are accompanied with a robust Command and Control (C2) system known as TASKER™. Our MANTAS USV enables the coverage of open ocean and littoral waterways with extended on-station persistence capability. Our product line of unmanned vessels can range from 6′ (2m) to 50′ (15m) and capable of extreme high surface speeds. Our patented catamaran hull is suitable for surface, subsurface and unaided air drop operations.
Core System Components
MANTAS USV
TASKER operational command and control (C2) console
Sensor and comms integration platform
Launch & recovery solutions to perform full-scale missions/operations in open ocean, riverine and inland waters
Core System Components
Flexible configurations in 6'(2m), 8'(2.5m), 12'(3.6m), 24'(7m), 38'(11m), & 50'(15m) variants
Electric Propulsion or Diesel/Electric for larger MANTAS-independent twin screw systems
Next generationultra-safe Low-Lithium batteries for C5ISR and vessel operations
High-speed surface operation with "burst speed" capability
Excellent range at cruise speeds
High Precision loitering and station keeping operations
Fully autonomous, semi-autonomous and full operator control modes
Sensor and communications agnostic
Solar Panels for extended endurance and persistence for open ocean operation
Simplified Panels for extended and persistence for open ocean operation
Key Differentiators
Extended in-field operations with open architecture and modular design allowing for rapid adaptation and integration of sensors, advance communications and improved energy payload
Highly reliable systems with waterproof components within the MANTAS hull and redundancy built into the comms architecture
Optional "Stealth" Mode with a positively buoyant hull to minimize detection and perform "decks awash" operations
Performs in environments and conditions where other USV's are unable due to MANTAS' high-performance envelope
MANTAS™ - PRODUCT LINE SUMMARY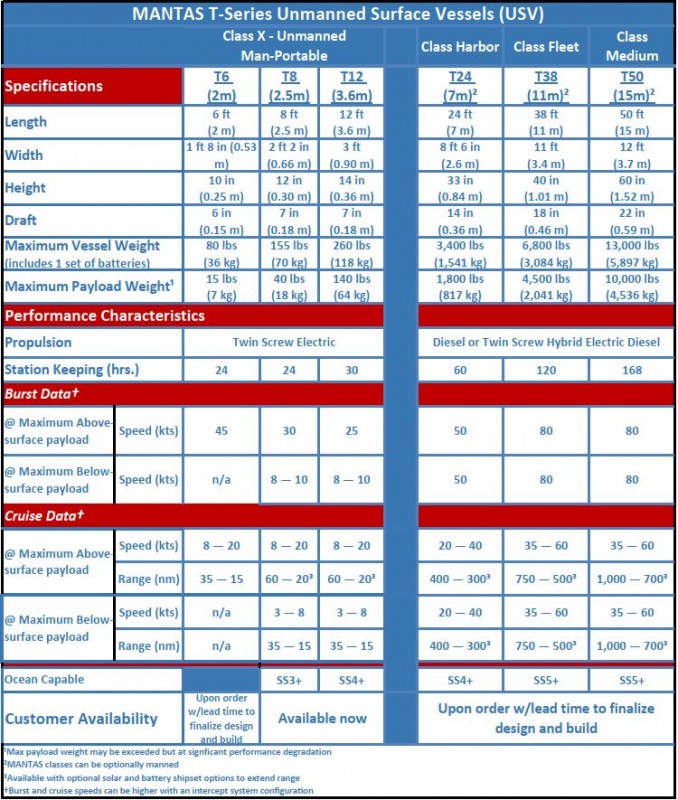 Resources